So glad everyone is looking to these
Travel Tuesdays
! I have been looking for ways to make this even better so will be sharing my favourite posts every week as well as starting a once a month themed
Travel Tuesday
which we will start in October. More news about that next week so keep your ears opened!  I want to say that sometimes travels are not just about pretty photos…it is about the times that go wrong.  Who could have written it better than
Claire from the Grass is Dancing
.  Check out this expat's post from last week!  Also do not forget you can win 45 days of ad space from me at ACR on my
blogtember post
 yesterday. 
Exploring Ruins.
In Wales near the town of Dolgella, in the village of Llanelltyd, are the ruins of a Cistercian abbey that was founded in 1158. The Cymer Abbey is just beautiful and it became a perfect backdrop for family photographs for us while we were in Wales. So for
Travel Tuesday
today I want to share with you how you can have family photographs while on vacation.   All you need is to bring a professional photographer with you….like me! Here are some of my favourites from the day as my friend Miriam was expecting her fourth baby during this shoot.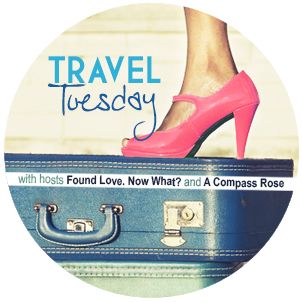 1. Share a post about travel! From road trips to trips abroad and from past travels to dream vacations. You can write about travel tips and tricks, favorite places to stay, or anything in between! Just make it abouttraveling somewhere!
2. Grab the lovely button.
3. Linkup goes live every Tuesday at 8 am GMT.
4. Hop around and meet new travel loving bloggers! Link up will be open for a few days, make sure to check back to visit some of the newer travel posts!
5. Please only one linked up post per blogger. Save other posts for future linkups!
————-
I have a new featured sponsor on the Blog this month!  Meet the stunning red head of The Skinny Girl blog.  She is a girl after my own heart because even though she not yet left the US, her first destination goal is Italy!   I will love getting to explore her first time in Venice having grown up in Napoli.  Her blog is fun as she focuses around good recipes and fitness posts.  You must check out this super yummy
Salsa recipe
. As an expat living in England I really miss a good salsa! Visit her blog and let me know what your favourite recipe is that you find!
Q: Have you ever thought of bringing a photographer with you on vacation?
* Photography belongs to Bonnie Rose Photography © 2007 – 2013 All Rights Reserved | www.bonnie-rose.co.uk