1. Self Portrait Saturday.  This Saturday my portrait was entitled 'In the Wings'.  Which was pretty perfect for the weekend given that I went to my first audition in about nine years.  I would have gone sooner but have let my accent hold me back. I've finally decided to start really working on softening it and start going to auditions.  I grew up in the theatre as a girl and acting became the one constant in my highly nomadic upbringing.  I majored in Theatre in Uni and it was how I met my husband.  However after having kids and being a military wife I knew I would have to put my passions on hold for a while.  Its been really nice to come out of the shadows and start pursing an interest that has been hidden inside for a while.
2. A Perfect Sunday.  I love my weekends the best because it is family time. Last sunday we went for a lovely stroll along the canal into town and I posted about it on  Sunday.  This weekend we spent a perfect Sunday by taking a taxi into town of Lansdown.  It is the location of a battle from the English Civil War and we went for a total 8 hour country walk in Lansdown and then walking back to our home.
3. Weekly Wishes.  Another entry for the link up with Melyssa from the Nectar Collective.  I talked about my situation with the wedding dress I wore ten years ago this August and what I'm attempting to do to wear it again for our vow renewal in Wales.
——————
————————–
Join the Weekly link up.  How has this week been your best week ever? 
Share your weekly recaps and add this button to your blog.
1. Add this button to your post
2. Join the Linkup
3. Hop around to other participants and share with them your BWE.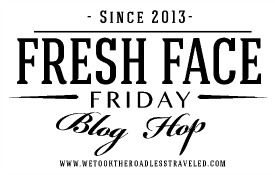 *photography belongs to Bonnie Rose of Bonnie Rose Photography © 2007 – 2013 All Rights Reserved | www.bonnie-rose.co.uk