There is a line taken from the film adaptation of Chocolat  
that as a Third Culture Kid it truly speaks to my nomadic nature.  
"But still the clever north wind was not satisfied. 
It spoke…of towns yet to be visited, friends in need 
yet to be discovered, 
battles yet to be fought"
I am a free spirit that feels blown to new places.  
When you have yet to ever live in one place for longer than a three years, 
you wonder if you can ever truly settle down.  
Since I have only been in my current location since Christmas, 
we will just have to wait and see.  
Where do you think I be in two and a half years from now?
Self Portrait 'North Wind' by Bonnie Rose Photography © 2007 – 2013 All Rights Reserved – www.bonnie-rose.co.uk
Are you a Girl Gone International?
DO YOU LOVE SELF PORTRAITS?
I try to do one every week and post on a Saturday. 
 If you would like to link up with me, add this button to your blog. 
I would love to see your photography!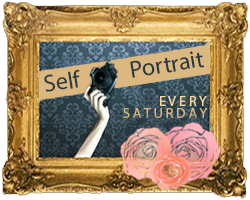 *Image original to A Compass Rose blog by Bonnie Rose Photography © 2007-2013 All Rights Reserved | www.bonnie-rose.co.uk