Nine years ago today on January 4th I wrote my first blog post. I was days away from my due date of my first born and was excited to find a new way to keep in touch with family and friends all over the globe. So much has happened since that first blog post. I finally gave birth to my first child, I have moved about fifteen times, became a military family again, gave birth to my second son, became an expat family, and celebrated ten years of marriage with my husband. I look forward to seeing what this new year will bring!
A new year and I bring you another year of self portraits.
I take one self portrait a week and share on Saturdays.
Self Portrait: 'A New Year' by Bonnie Rose Photography © 2007 – 2014 All Rights Reserved | http://www.bonnie-rose.co.uk
———-
DO YOU LOVE SELF PORTRAITS?
I try to do one every week and post on a Saturday.
If you would like to link up with me, add this button to your blog.
I would love to see your photography!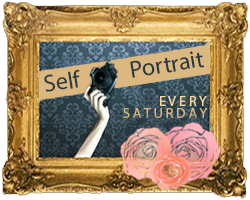 Get out those tripods, remote controls, and set your self timer!
How It Works: It must be a 'self portrait' and does not need to be an image you took this Saturday. Feel free to link up to past Self Portrait posts in your blog. This link up will be every Saturday so feel free to use that as your motivation to learn more about your camera, hone in on your photography skills, try out new post processing techniques, and let your creative spirit come alive. Join the Self Portrait Saturday challenge!
*Self Portrait: 'A New Year' by Bonnie Rose Photography © 2007 – 2014 All Rights Reserved | http://www.bonnie-rose.co.uk