First Self Portrait for February and I really wanted to play with black and white images again.  I have a soft spot for that type of photography because I love playing with light and shadows.  Which influenced the name for this portrait.
I am also thinking of doing what I did back in 2012 and doing themed prompts for the self portraits every week.  Would love to know what you think.  Would you like to have a weekly prompt given out a week in advance?
———-
DO YOU LOVE SELF PORTRAITS?
I try to do one every week and post on a Saturday.
If you would like to link up with me, add this button to your blog.
I would love to see your photography!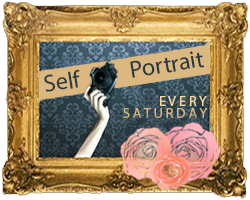 Get out those tripods, remote controls, and set your self timer!
How It Works: It must be a 'self portrait' and does not need to be an image you took this Saturday. Feel free to link up to past Self Portrait posts in your blog. This link up will be every Saturday so feel free to use that as your motivation to learn more about your camera, hone in on your photography skills, try out new post processing techniques, and let your creative spirit come alive. Join the Self Portrait Saturday challenge!
I made a new button to display on your site!
Grab the button code above and link up below!
*Photo belongs to Bonnie Rose Photography © 2007 – 2014 All Rights Reserved | http://www.bonnie-rose.co.uk